Improve your game and lower your scores, Equipment, clothes and first class instruction.
Find your game you always wanted!
Mel Douglas
Head PGA Professional
David Grindell
PGA Golf Professional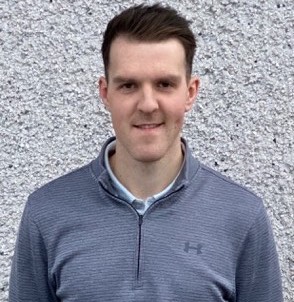 Ross Black
PGA Golf Professional
Ross has made a huge difference to my game, but as with all things what he tells you to do you have to work at, but his instructions are very clear and kept simple.
I fully recommend getting golf lessons, and you couldn't find a better instructor than Ross.
Approved Fitting Centre
Expert fitting available
on all major clubs
Three PGA qualified Coaches
We have 3 Coaches on site to help your game. Mel Douglas, Ross Black and David Grindell have coached many golfers to improve their game. Professional tuition is available on everything from driving and iron play, to chipping, bunker shots and putting. Many members and non-members have benefitted from the extensive coaching available tailored to their individual needs. No matter whether you struggle to get off the tee, pitch it close, hate the sand or can't hole that birdie putt see how a lesson can help!
Email to enquire about coaching
Email at proshopigc@yahoo.co.uk
The right fitting for you
We are dedicated to helping you improve your game. It's well known that club fitting can save you shots and it is free when you purchase new equipment.Matching you with the right equipment from the wide range of clubs available is vital to help your game. Make sure your equipment suits your game: ask us for a club fitting. It really does help your game.
Email to enquire about club fitting
Email at proshopigc@yahoo.co.uk
Powacaddy and Motocaddy appointed representative
We can service your electric and push trolleys as Authorised Dealers.
Email to enquire about Powaccady and Motocaddy servicing
Email at proshopigc@yahoo.co.uk